NEW Roommate i-Match Service!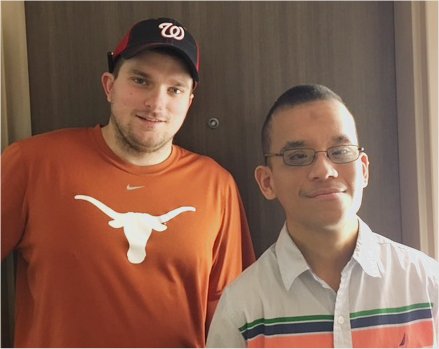 We are excited to announce our new Roommate i-Match Service!
The NOVA HSS Roommate i-Match Service will help you to:
Find a roommate who will rent a new place with you
Find a roommate who will rent an available space in your home
Find a roommate who is interested in providing you some assistance in exchange for reduced rent
Roommate i-Match features a brief on-line survey for individuals seeking roommates. ServiceSource and The Arc of Northern VA, the program administrators, review each survey and make potential matches based on location and gender preferences, tobacco use, pet status, accessibility and transportation needs, rent and affordability requirements, move readiness and other considerations. The program administrator informs individuals and/or their points of contact (POCs) of potential matches via email and confirms they would like to exchange survey profiles. If both individuals and/or their POCs agree, they will receive each other's profile, along with tips on interviewing roommates and creating roommate agreements. You take it from there: meet up and see if you can make a roommate match!
As of today, it is brand new!
Thanks,
NOVA HSS Team